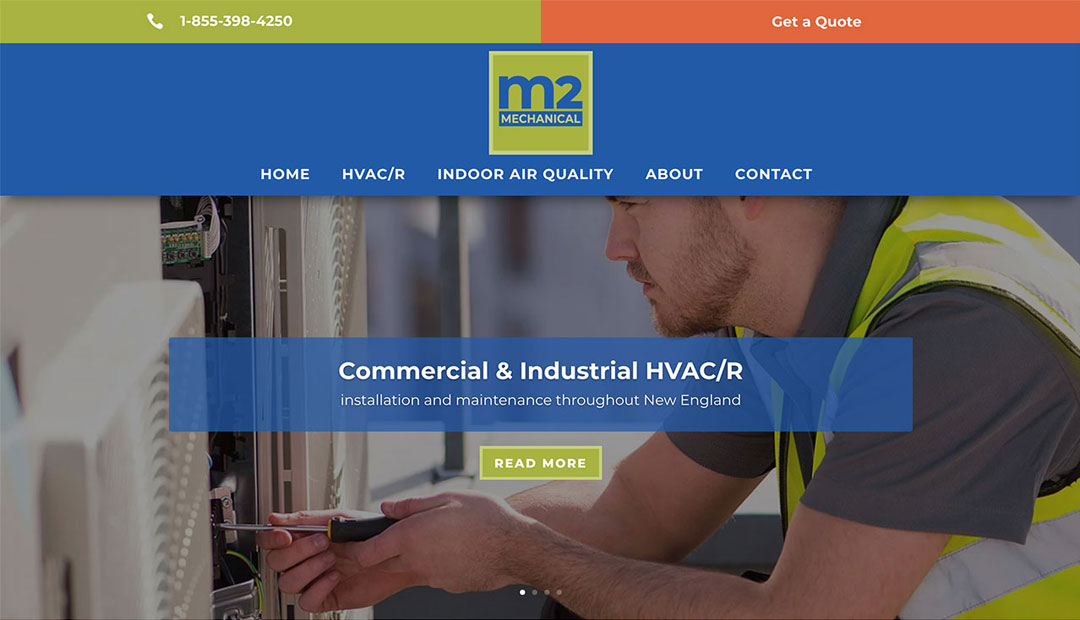 CCC was retained by this family-owned Exeter HVAC/R firm, that serves all of New England, to create and execute a marketing plan. First, we updated the logo and company name, followed by updated messaging and the development of a new website. www.m2mech.com We created and sent out Enews; successfully garnered media coverage of iWave filtration system especially relevant during COVID-19, and provide on-going public relations/communications consulting.

Air-purifying system sales up on Seacoast
The facilities director of a charter school in Dover credits installation of an air purifying system with remaining open for hybrid learning this past fall.
Theresa Lorvig, who is also a fifth- and sixth-grade teacher, said that at Seacoast Charter School teachers have a lot of say in what happens because it is run like a democracy.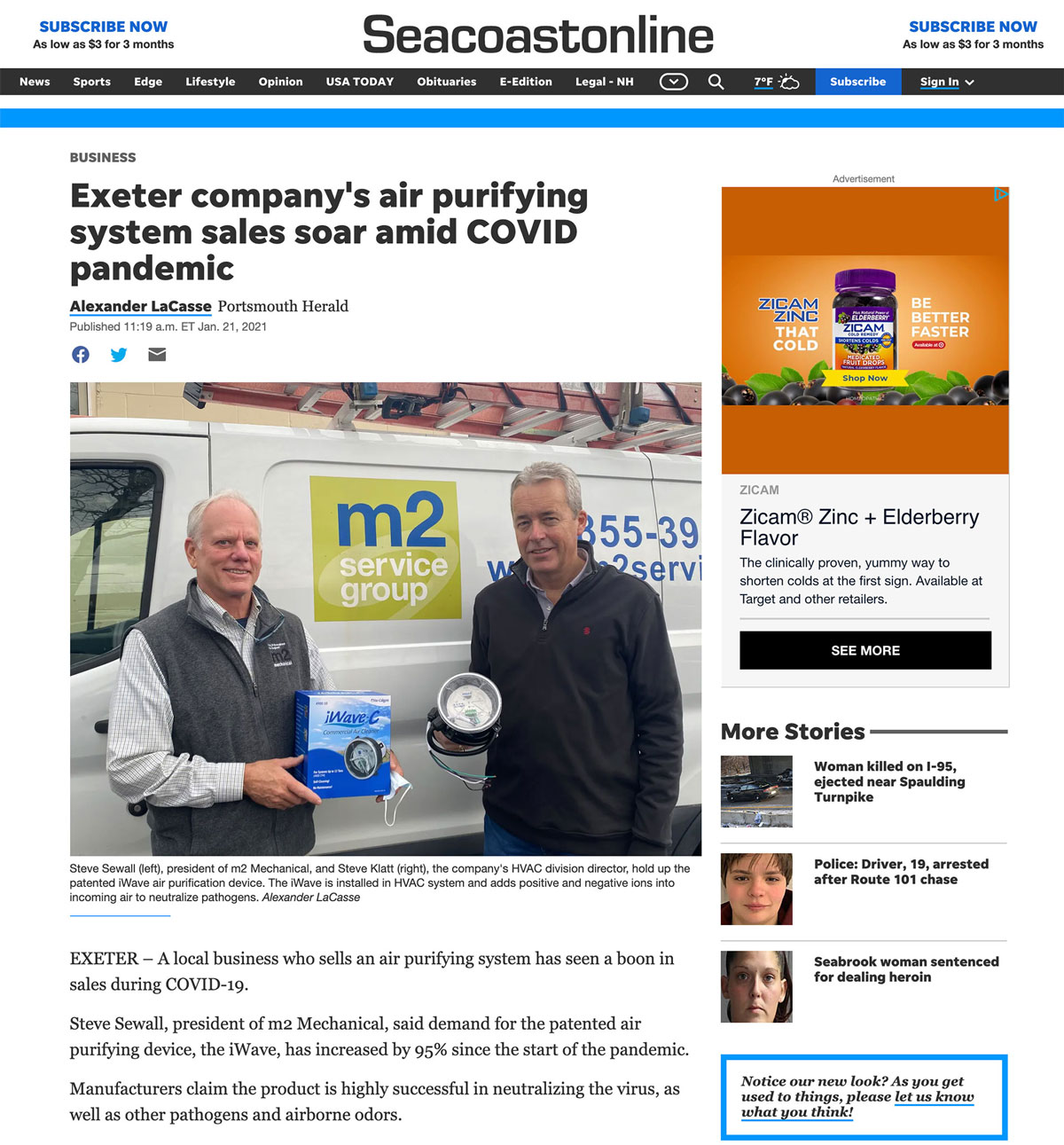 Exeter company's air purifying system sales soar amid COVID-19 pandemic
Steve Sewall, president of m2 Mechanical, said demand for the patented air purifying device, the iWave, has increased by 95% since the start of the pandemic.
Manufacturers claim the product is highly successful in neutralizing the virus, as well as other pathogens and airborne odors.