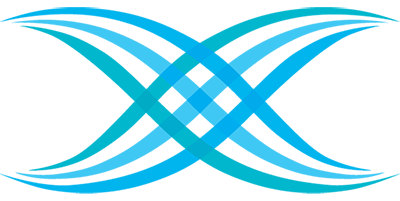 CrossCurrent Communications
Inform. Inspire. Impact.
We help you navigate the tricky waters of public relations and digital marketing.
It's all about communicating your message.
Communications Strategy / Planning
We take a deep dive into your business or organization, conduct a comprehensive assessment of what is working, pinpoint areas that need improvement, and develop a strategy and recommendations for all your communications-related needs – marketing, PR, media relations, digital outreach, content development, video, website development,  and social media.
Public Relations / Community Engagement
Decades of experience in the news business gives us important insight into how to get media placement and hone your message. It's not about press releases anymore… We also specialize in building buzz, reaching influencers, and creating community. Storytelling is a huge aspect of any effective public relations/public engagement effort. It's what we do best!
Marketing Consulting
Don't have the need or budget for a full-time marketing person?  We can help you sort through how to build visibility, increase your customer base and manage your reputation without breaking the bank.  Available on an hourly basis or small business packages.
Social Media
Whether you love it or hate it, social media is here to stay and it can be a very effective tool to spread your message and engage and build your audience.  Facebook, Instagram, Twitter…we can train you or implement your social strategy. We avoid a cookie-cutter approach and that makes all the difference!
Video Production
We create videos that are visual, interesting, and compelling. Again, it's about storytelling.  Whether you are trying to reach donors, customers, community leaders, or are working on an issue-oriented campaign, video is a crucial element to defining and sharing your message.
Crisis Communications / Reputation Management
How to navigate a world where one mistake can take down a company or personal reputation?  Avoid missteps! It's a lot more effective to know what you are doing when it comes to crisis communications than to wing it. Particularly in this age where one bad social media post can lead to ruin.
CrossCurrent Communications is a boutique firm based in New England with decades of experience in communications strategy, public relations, video production, media training, and digital marketing. We create integrated, individualized strategies for a select group of clients including owner managed-businesses, non-profit organizations, and socially responsible campaigns.
"Barbara was a huge asset to our work and I am so grateful we retained her services. She has a keen eye for detail, never missing a beat in a fast-paced environment. Her extensive knowledge of the press industry and the New England media market rendered her contributions to our campaign strategy invaluable. Barbara's personal passion and optimistic spirit make her a highly effective member of any team, and I cannot recommend her highly enough."
"Star Island relies on the work of many people, and that collaborative approach is exactly what CrossCurrent brought to us as we've worked to strengthen our organization's image in the region. In addition to creating a compelling and widely shared video of Star Island, CrossCurrent developed a strategic communications plan that we consistently reference and utilize. In addition, Barbara's knowledge of public relations and the NE media market has been instrumental in placing us in targeted media outlets allowing us to reach more folks interested in what we do. Their teamwork reflects a commitment to our organization and values."
"Barbara's intuition and ability to be out ahead on any public relations topic has allowed me to have complete trust in her and her company. She has handled every element of our communications — from social media to PR and content development. She goes above and beyond and was instrumental in putting Pepperrell Cove on the map."